Neymar arrived in court in Spain on Monday, just hours after scoring the game-winning goal in Paris Saint-Germain's victory over Olympique Marseilles at the weekend, to face a trial for alleged corruption involving his 2013 transfer to Barcelona.
The 30-year-old was spotted wearing sunglasses and a dark suit, as he arrived with his parents at the Provincial Court of Barcelona at around 9:45 am on Monday morning.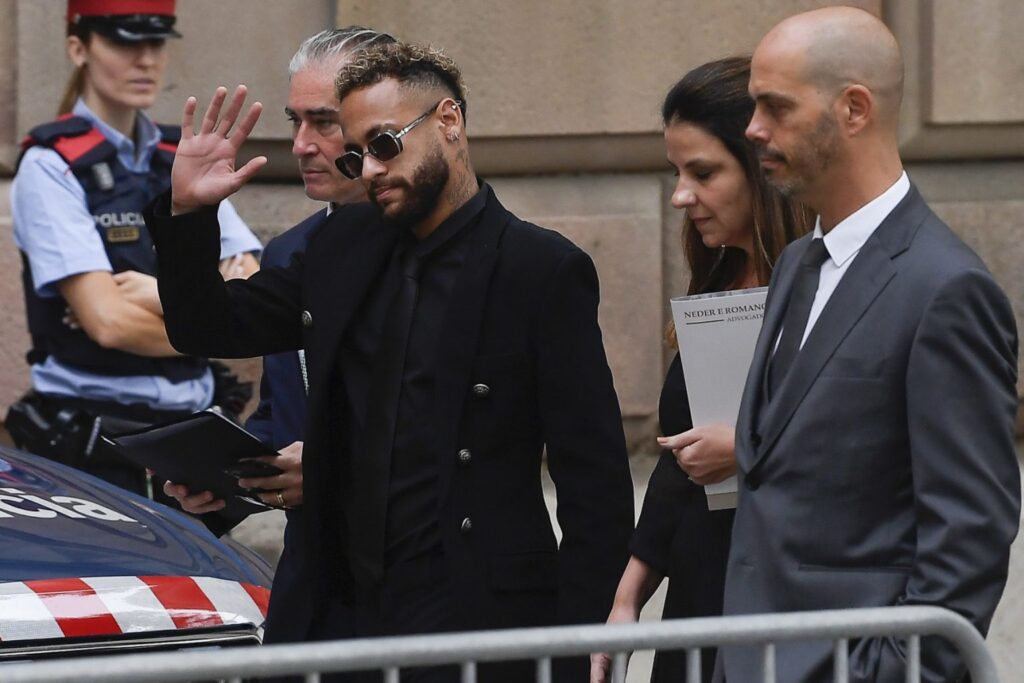 Along with him and his parents, former Barcelona president Sandro Rosell, and representatives from both the Spanish club and the Brazilian team, Santos appeared as defendants in court following the complaint filed by the Brazilian investment group DIS regarding the player's transfer.
The trial begins nearly a month before the World Cup which is to start on Nov. 20 in Qatar and is expected to last until the end of the month.
The complainant, DIS alleges that Neymar, Barcelona and the Brazilian club colluded to mask the true cost of the deal which they believe was around 83 million euros. But Barcelona has defended saying that the transfer cost was 57.1 million euros in total.
Neymar will testify on either October 21 or October 28, but it is not known if he will have to be physically present. The trial is due to end on October 31. If convicted, he could face two years in jail and a 10-million-euro ($9.7 million) fine.